See more FitnessCyberLog Personal Trainer Screen Shots by clicking on a link below.

















FitnessCyberLog Personal Trainer Workout Wizard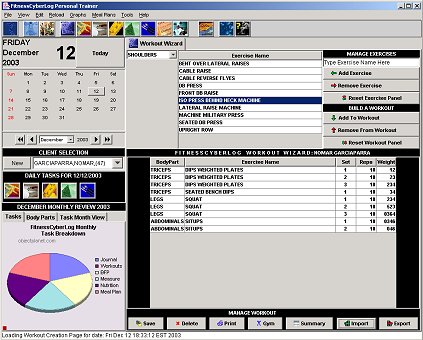 FCL Personal Trainer allows you to create any workout imaginable.  The exercise files are fully editable allowing any addition or deletion of any exercise.  Reps and Weight Fields per row in the table are editable by double clicking on the cell that you want to modify.  Save to any date for any client by simply clicking on a date from the Calendar.  You can print a copy for clients to use locally, view a summary report, and edit or delete any workout.  You can also export any workout and email it to a client who has the Personal User Version where they can easily reload it; or export to HTML and email to anyone.